A trio of projects is being planned in the University District by Onelin Capital. It owns two sites, but not yet the Shell station corner at 1013 N.E. 45th St. Hewitt is designing that 25-story, 365-unit tower, dubbed OneU. The next design review, in a virtual presentation, will be on March 28.
There's no detailed plan set for the project, listed with a nominal value of $75 million, nor any indication of a demolition permit. The corner, which last traded in 2009 for $830,000, is also dirty — and will require environmental remediation. There's been a gas station there since 1950.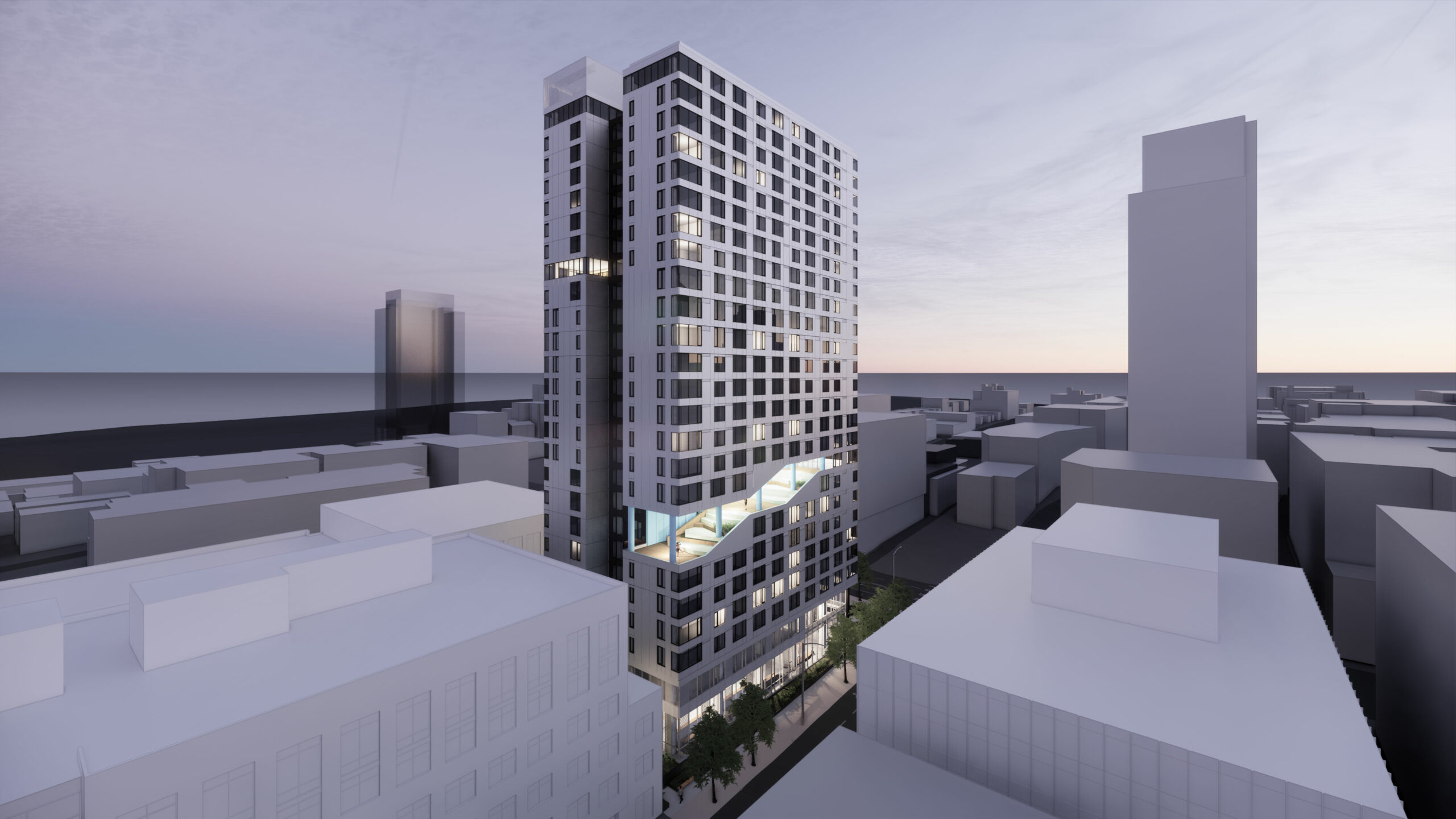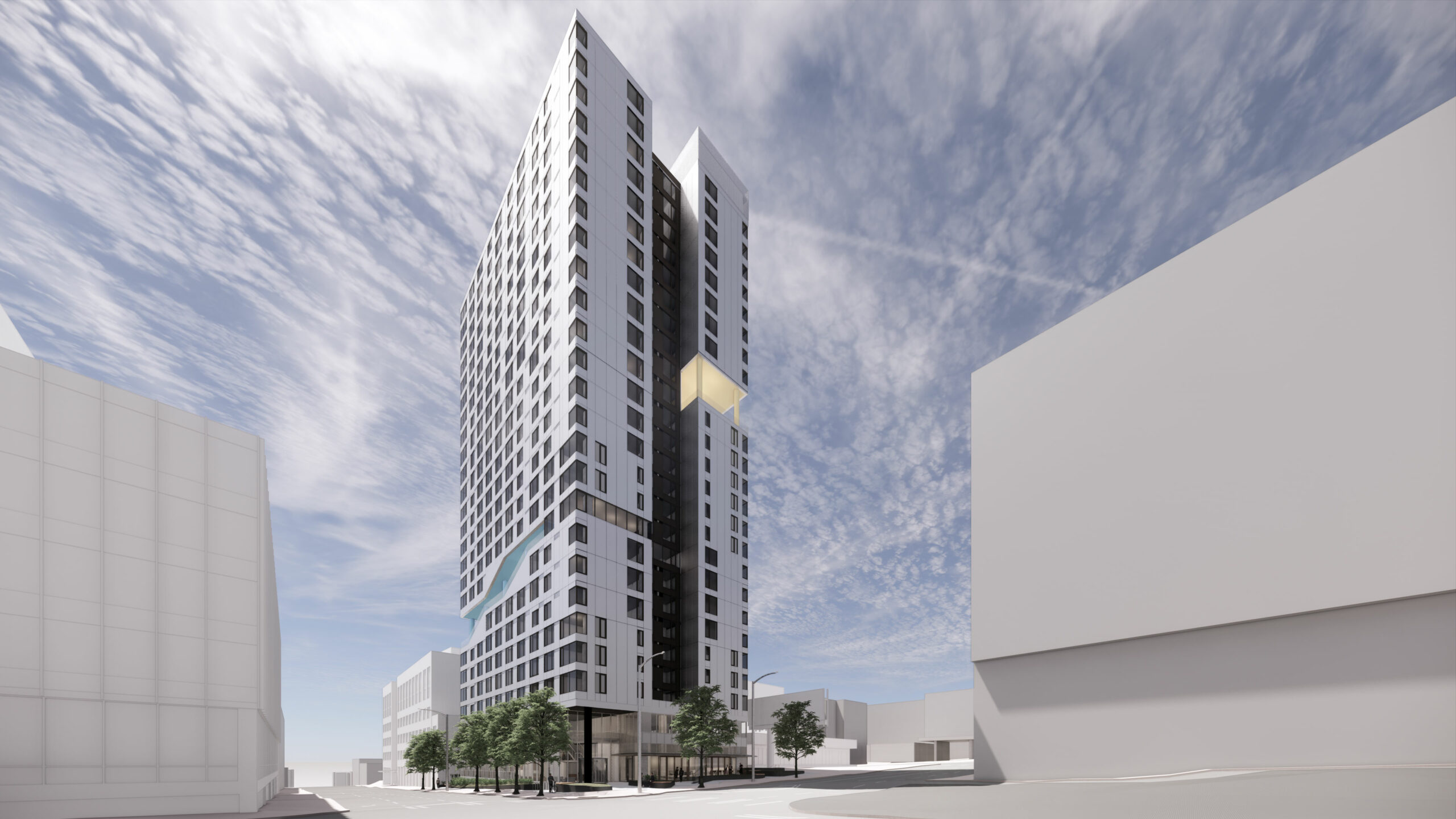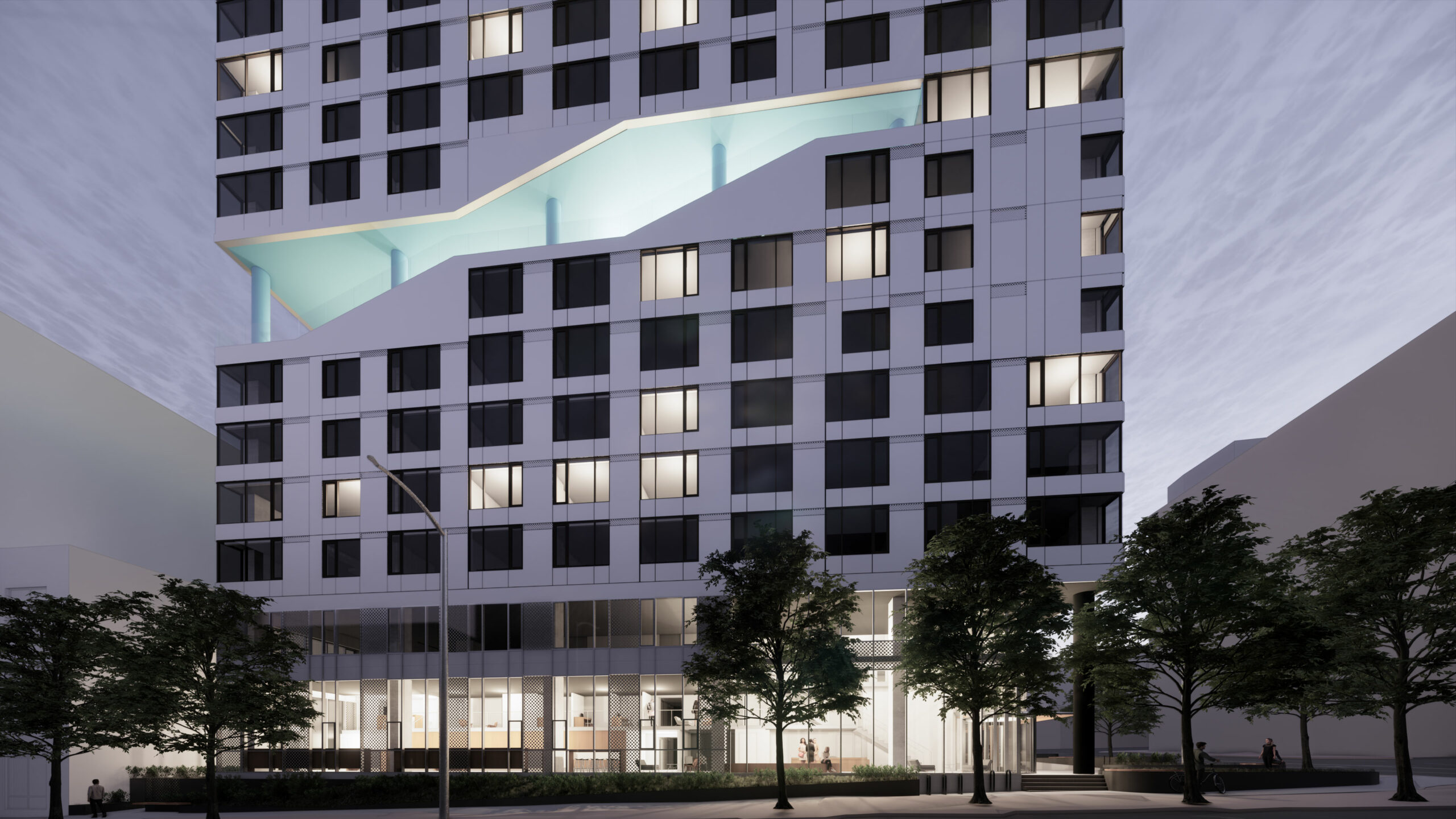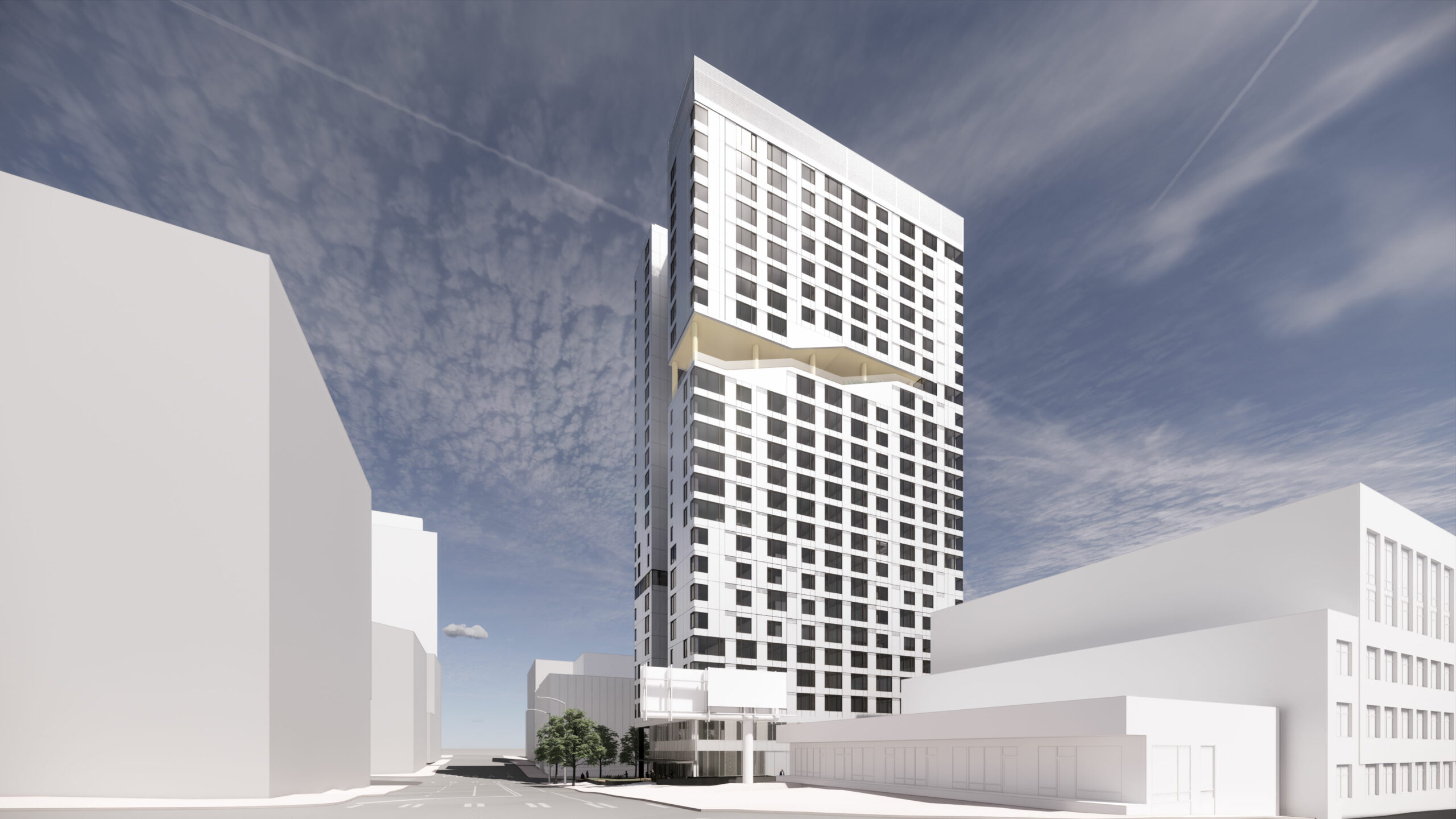 Hewitt's design includes dramatic "carved social greenways" for the building's east and west facades. Open to the elements, with stairs and seating areas, they would function like inset terraces where tenants could meet and socialize. The stairs would span three stories each, on different levels of the building.
The architect writes, "The concept of 'social greenways' developed as an idea of a series of outdoor, linear spaces that divides the tower into smaller blocks, like stacking mid-rise structures on top of one another with outdoor common spaces between. They provide common areas along everyday paths of travel, delivering a variety of gathering spaces, access to light and air, and opportunities for serendipitous connections."
Those greenways would also help to delineate the different residential units: market rate on top; and below a combination of efficiency studios and co-living space evidently intended for students. Those larger suites could have up to four bedrooms with shared common areas.
Some units would be affordable under the city's multifamily tax exemption program; the Mandatory Housing Affordability payment hasn't yet been calculated. Total project size isn't listed yet.
About 9,500 square feet of office or co-work space is programmed for the second floor. A large public plaza on building's north side, wrapping around the corner of 11th Avenue Northeast, would also connect to a retail or cafe bay, with about 1,687 square feet. Outdoor seating is indicated.
Access to the underground parking, with 55 stalls, would be from the alley to the west. Also opening to the alley would be a roll-out bike room with some 296 stalls.